North High School
Class of 1966







| | |
| --- | --- |
| | Tom DeMars |
Happy 10th Birthday Taylor! What a fun night celebrating with Nana and Papa!!
Last Update

3/12/17




Status

Located

Location

Lives in Newport Beach, California

Email

Personal Website

Business Website

Photo Website

Birthday

August 24, 1948

Spouse/Partner

Children

Work




Fieldman Rolapp & Associates

President/CEO/Managing Prinicpal

Facebook

Yes Click Here

Biography

Studied MBA (Mktg & Finance) at California State University, Hayward



The Minneapolis Commodores 7/16/14
DeMars Clan of 20 Thanksgiving 2012 From oldest to youngest (not including Izzie) — with Tom DeMars, Susan Gleason DeMars, Scott Whittington, Lenora DeMars, Angela Roehm, Thomas Sicora, Steve DeMars and Jonathan DeMars.
Electric Tour Company: San Francisco Wharf & Golden Gate Park Segway With Theresia Bert Trevino, Dan Wiles and Tom DeMars at Chinatown. October 19, 2012 ·
Carlos Alcantar, Sheryl Johnson, Chad Ostrom, Tom DeMars, Janine Mena, Sara Roma, Villaescusa Familia, John Sirr and Rob Yoshida. 3/2014
I call this "Legends of the Fall Program" ILs creating moments!! Bowling Completion night April 2014 — with Janine Mena, Chad Ostrom, Sheryl Johnson, Rob Yoshida, Katie Gleason and Tom DeMars. Like Like Love Haha Wow Sad Angry CommentShare 2323 Comments Floyd A. Ruggles Write a comment... Choose File People You May KnowSee All People You May Know Kahra Dake Whisler 1 mutual friend Add Friend Chad Ostrom's photo. Chad Ostrom 1 mutual friend: Tom DeMars Studied at Southern Utah University Tab to access contents in the dialog MessageAdd Friend
I love these people! —Janine Mena with Chad Ostrom, Katie Gleason, Brandon Sippel, Felicia LuQué, Rob Yoshida and Tom DeMars
Doug Forde and Tom DeMars in South Africa 5/2014
Doug Forde and Tom DeMars in South Africa 5/2014
Happy Sibling's Day Siblings! Left to right oldest to youngest in chronological order. — with Tom DeMars.
May 5, 2014
Thanks for stopping by
Previous Page




Minneapolis North High School

Class of 1966 -

Index page




Next Page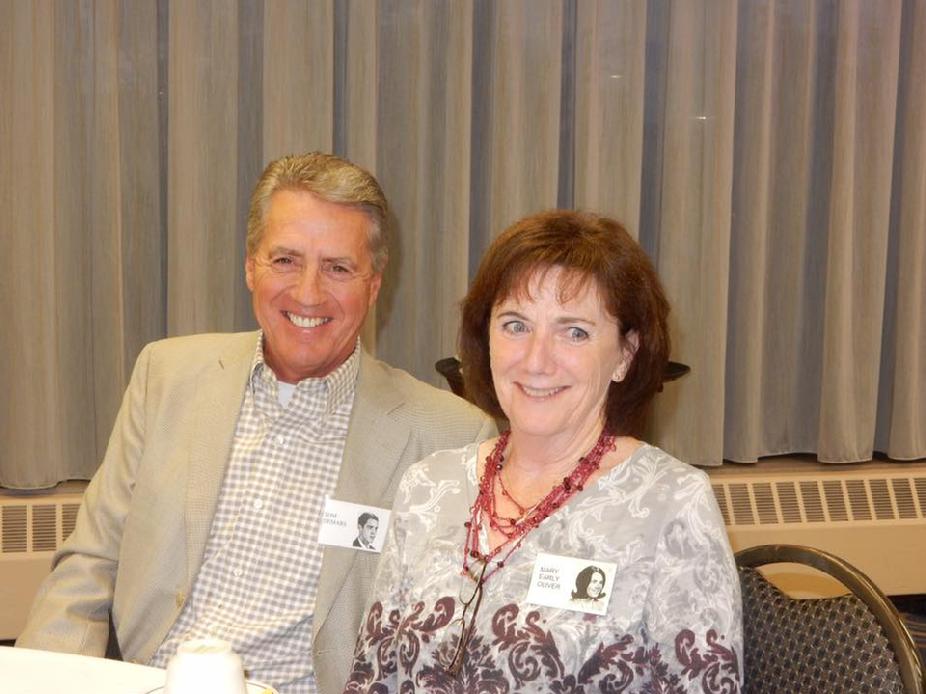 North High Polars Class of '66 Tom Demars & Mary Earley Oliver