North High School
Class of 1966







In Memory of
James Wesley "Jim" Marshall
4/13/2013
| | | |
| --- | --- | --- |
| | Class of 66' | |
He had a big heart and a quick smile.
Biography

James Wesley "Jim" Marshall
Last Update

4/16/2016




Status

Passed Away 4/13/2013

Location

Email

Personal Website

Business Website

Photo Website

Birthday




Spouse/Partner

wife, Jane




Children

children, Jerome, Ebony (Julius), Dianah, Jason; sisters, Mary, Margaret, and Renee Marshall; grandchildren, Steven (Veronica), Destiney, Emani, Julian, Vaughn, Tahtianna, and JJ;




Employer




Facebook

Biography

After graduating from the U of M with a BS in social work, James went on to succeed in a variety of fields including Social Work, Corporate Management, and Tax Preparation. James was a Rhodes Scholar and had an eclectic group of friends. He had a big heart and a quick smile. There was no such thing as a stranger to him, only a friend he had never met.
| | |
| --- | --- |
| 1966 | Jim 2011 |
A page out of the Minneapolis North High School 1964 Year Book
__35__

Y
E
A
R
S




Joanne Prass, William Binder, Kathy O'Day, Roger Lofstrand & James Marshall

__35__

Y
E
A
R
S



45th Reunion
August 27th, 2011
Ron Hunter, Barbara McGee, Mary Rivers, Sandra McGee, Gloria Reess, Steven Sudduth, Marion "Sonny" Thibodeaux, Duane Witherspoon & James Marshall
Loss of a Classmate
Jim Marshall passed away on April 13th, 2013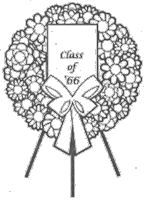 James (Jim) Marshall April 13th, 2013
Previous Page




Minneapolis North High School

Class of 1966 -

Index page




Next Page