North High School
Class of 1966







In Memory of
Fred Lewis "Sonny" Anderson Jr.
6/19/2010
| | | |
| --- | --- | --- |
| | Deceased - 6/19/2010 | |
Biography

Fred Lewis "Sonny" Anderson Jr.
Last Update

7/11/21




Status

Deceased - 6/19/2010

Location

Email

Personal Website

Business Website

Photo Website

Birthday

April 22nd, 1948

Spouse/Partner

Children

Employer

Facebook

Biography
In Memory Of Fred Lewis "Sonny" Anderson, Jr.
Rep. Keith Ellison

Madam Speaker, it is with great sadness I rise today to mourn the passing of my friend and Minnesota criminal defense investigator, Fred Lewis ``Sonny'' Anderson, Junior.

Sonny was born and raised in Minneapolis and graduated from North High School in 1966. He went on to attend the University of Minnesota, where he majored in criminal justice. He served his country in the United States Army from 1968-1970, and later served his community for 25 years as a Criminal Defense Investigator with the Legal Rights Center in the Hennepin County Public Defender's Office. Sonny was an avid sportsman, and was a loving and loyal father, son, brother, uncle, grandfather and friend.

Sonny was the Chief Investigator during my tenure as Executive Director at the Legal Rights Center in Minneapolis, MN. Through Sonny's tireless and courageous work, many Minnesotans received high quality representation without regard to income or wealth.



Sonny's pursuit of the truth was relentless. He stopped at nothing to find the elusive witness, document, or film footage for the sake of truth and justice. Sonny always worked for the indigent criminal defendant, but he believed that the quality of justice his clients received was a barometer for the quality of justice to which everyone is entitled.
Madam Speaker, Sonny had a profound impact on his country, his community, his friends and family, and will be missed by all who knew him.
Fred Lewis Anderson
US ARMY, PVT, VIETNAM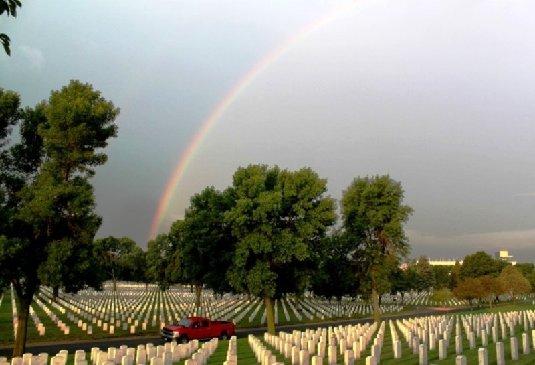 Fort Snelling National Cemetery
Burial:

Fort Snelling National Cemetery

Minneapolis

Hennepin County

Minnesota, USA

Plot: Sect 31 Site 890



Click to enlarge photos...
Go in peace and remember you are not forgotten while I am still on patrol.
They came this way but once. Yet, they touched our lives in many ways while they were here. We shall remain eternally grateful for their friendship and for the influence each bestowed upon us.
Previous Page




Minneapolis North High School

Class of 1966 -

Index page




Next Page