This Website Terms and Condition of Use Agreement
also known as a 'terms of service agreement'
Will be at the bottom of most web pages!
Please read it before using this website.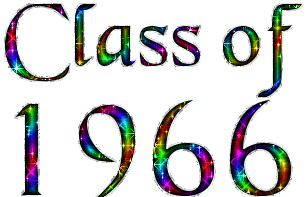 North High School
I had a pleasant conversation with Darrell Martin Today "June 30th, 2011". He said his brother "Russell" is living in Benidji, Mn. Darrell was a good friend in School it was good to hear from him after 45 years. He is living in Saint Paul and doing well. Like most of us he can't believe it's been 45 years. He said he won't be able to make it to the 45th reunion. Hopefully we can see him some other time.

| | | |
| --- | --- | --- |
| | Thanks for the call Darrell | |
Email from: Terry Tompkins, Friday, September 27, 2019 9:25 AM
Subject: Russell Martin death
FYI..... saw this story on KARE11 news line this morning. Pretty certain
this is one of our missing, now deceased classmates.
Terry
Hill City care center operator appears in court on 25 criminal charges
(Via KSTP)
Obituary
Russell Marvin Martin, 72, of Hill City, MN, formerly of Bemidji, MN died Saturday October 6, 2018 at St. Mary's Hospital in Duluth.

Memorial services will be held at 11:00 am Thursday, October 18, 2018 at Cease Family Funeral Home in Bemidji, MN. Visitation will be one hour before the service. Interment will be at the Fort Snelling National Cemetery in Minneapolis.

Russ was born February 26, 1946 in White Earth, MN the son of John and Shirley (Broker) Martin. He was raised and educated in Minneapolis with his sister by their aunt Ignatia Broker and graduated from Minneapolis North High School where he played touch football with his buddies when the field was free. He served our country in U.S. Marines during the Vietnam war from 1967 to 1969 and made it home safely. He worked as a lineman in the suburbs and then as an orderly at Hennepin County General.
Due to unforeseen events, he moved to his sister's, along with his aunt and grandmother to her house in Bemidji in the mid 1980's. He moved to his own place after the passing of his aunt. Her last request was for his sister to watch over him.
Russ had a way with big words and would throw them out there every now and then. He had a great sense of humor. He loved watching his "soapies", football and other sports. He filled in as a babysitter to his sis's granddaughter on occasion. Russ also loved his beer and would celebrate on his only payday once a month. Russ's last move was to an assisted living place and remained there until he passed away due to health concerns.

He is survived by his sister Deborah Sargent of Bemidji,
brother Darrell Martin of Mounds View, MN

He was preceded in death by his parents, 4 brothers Rodney, Ronald, Everette, John, Jr., 2 sisters Arlene and Martha.
To plant a beautiful memorial tree in memory of Russell Marvin Martin, please visit our Tribute Store.
Previous Page




Minneapolis North High School

Class of 1966 -

Index page




Next Page
This website contains, in various sections, portions of copyrighted material not specifically authorized by the copyright owner. This material is used for educational purposes only and presented to provide understanding or give information for issues concerning the public as a whole. In accordance with U.S. Copyright Law Title 17 U.S.C. Section 107, the material on this site is distributed without profit. More Information
Information presented based on medical, news, government, and/or other web based articles or documents does not represent any medical recommendation or legal advice from myself or West Saint Paul Antiques. For specific information and advice on any condition or issue, you must consult a professional health care provider or legal advisor for direction.
I and West Saint Paul Antiques can not be responsible for information others may post on an external website linked here ~ or for websites which link to West Saint Paul Antiques. I would ask, however, that should you see something which you question or which seems incorrect or inappropriate, that you notify me immediately at floyd@weststpaulantiques.com Also, I would very much appreciate being notified if you find links which do not work or other problems with the website itself. Thank You!
Please know that there is no copyright infringement intended with any part of this website ~ should you find something that belongs to you and proper credit has not been given (or if you simply wish for me to remove it),
just let me know and I will do so right away.
Website Terms and Condition of Use Agreement
also known as a 'terms of service agreement'
By using this website, West Saint Paul Antiques . Com, you are agreeing to use the site according to and in agreement with the above and following terms of use without limitation or qualification. If you do not agree, then you must refain from using the site.
The 'Terms of Use' govern your access to and use of this website and facebook pages associated with it. If you do not agree to all of the Terms of Use, do not access or use the website, or the facebook sites. By accessing or using any of them, you and any entity you are authorized to represent signify your agreement to be bound by the Terms of Use.
Said Terms of Use may be revised and/or updated at any time by posting of the changes on this page of the website. Your continued usage of the website, or the facebook site(s) after any changes to the Terms of Use will mean that you have accepted the changes. Also, any these sites themselves may be changed, supplemented, deleted, and/or updated at my sole discretion without notice; this establishes intellectual property rights by owner (myself).
It saddens me to include a Terms of Use for West Saint Paul Antiques . Com, but we all realize it is something that is necessary and must be done these days. By using the website, or facebook for West Saint Paul Antiques, you represent that you are of legal age and that you agree to be bound by the Terms of Use and any subsequent modifications. Your use of the West Saint Paul Antiques sites signify your electronic acceptance of the Terms of Use and constitute your signature to same as if you had actually signed an agreement embodying the terms.