This Website Terms and Condition of Use Agreement
also known as a 'terms of service agreement'
Will be at the bottom of most web pages!
Please read it before using this website.

North High School
Class of 1966







Last Update February 20th, 2021 10:00 AM
In Memory of
June 9th, 2012
It is with deep sadness that we report the news of the death of

Charles John Raisch Jr

. He is greatly missed by his family & friends. We give thanks for Charles's life.
| | | |
| --- | --- | --- |
| | Charles John Raisch Jr. Passed Away June 9th, 2012 | |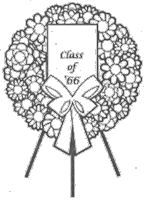 Rest in Peace Charles
Charles John Raisch, Jr. "Ogimaa" (Chief)
Cass Lake, Minnesota
Charles J. Raisch 1966

Charles John Raisch, Jr, 65, of Cass Lake passed away unexpectedly Saturday, June 9, 2012 at his home.

Charles was born August 10, 1946 to Charles John and Elizabeth (Butterfly) Raisch, Sr. He graduated from North High School in Minneapolis and then worked various jobs in southern Minnesota and California before moving back to Cass Lake where he lived until the present. Charles will be remembered as a peaceful person with a great sense of humor, a big smile, and memorable laugh. He had a creative mind and enjoyed drawing and crafting interesting pieces of art for others enjoyment. He also had a special attachment to animals, and loved the nature and serenity of Lake Thirteen. He never missed his morning coffee routine on his deck listening to the birds. Charles had a big heart, and had special care for all the kids in the family. He will be missed.

Charles is survived by his children; Charles John Raisch III (Nancy), Tianna Marie Raisch Johnson (Tony), Grandchildren; Charles John Raisch IV, Janelle Raisch, Fawn Grauman, Nolan Grauman, Alyis Grauman,Thomas Johnson, Timothy Johnson, Tony Johnson, Jr., Terra Moon Johnson, brother Richard Raisch, sisters; Christine Raisch, Judith Raisch, Charlene Raisch (Paul), Doris Raisch, Maxine Howard, Phyllis Butterfly (Chris), Bertha Raisch, and numerous nieces, nephews, cousins, aunts, and uncles.

He was preceded in death by his parents; Charles Raisch Sr. ,Elizabeth Raisch, Laura Raisch, wife Gayle, two brothers; Wayne and David, two sisters; Virginia and Shari, and his dog Chewie.

A memorial gathering will be held Wednesday, June 13, 2012 from 1:00 – 4:00 P.M. at the Cass Lake Facility Center.




Charles John Raisch, Jr. "Ogimaa" (Chief) 2012
North




H

i

g

h




S

c

h

o

o

l



Charles J. Raisch

The sad and shocking news of the death of Charles John Raisch Jr. Our entire class of 1966 from Minneapolis North High School will greatly miss our classmate. He came this way but once. Yet, he touched our lives in many ways while he were here. We shall remain eternally grateful for his friendship and for the influence he bestowed upon us.

We give thanks for Charles's life.






Go in peace and remember you are not forgotten while I am still on patrol.

| | |
| --- | --- |
| **************WELCOME TO CASS LAKE, MINNESOTA************** Come enjoy beautiful Cass Lake in Minnesota's Northwoods. See our many attractions, including the Chain of Lakes, Star Island, the paved Mi-Ge-Zi Trail and the Chippewa National Forest. The area provides many recreational activities. In the summer enjoy fishing, boating, canoeing, biking, hiking, and four-wheeling. In the winter give ice fishing, snowmobiling and cross-country skiing a try. There's always something for the whole family to do. Cass Lake is located four and a half hours north of the Twin Cities in North Central Minnesota. Cass Lake is home of the Chippewa National Forest, Leech Lake Band of Ojibwe, and five of Minnesota's largest lakes. The Ojibwe offer many colorful Pow-Wow celebrations that are open to the public and operate three casinos, offering a variety of gaming experiences and ethnic foods. Modern resorts, motels and campgrounds are dispersed amid the many lakes and offer both winter and summer visitors endless activities including fishing, hiking, birding, water-skiing, golfing, horseback riding, and dining. Check out our snowmobile and cross-country ski trails that give visitors easy access to this pristine wonderland. To find out more about the Cass Lake Area click the photo. Thanks for stopping by today Charles J Raisch Jr. | |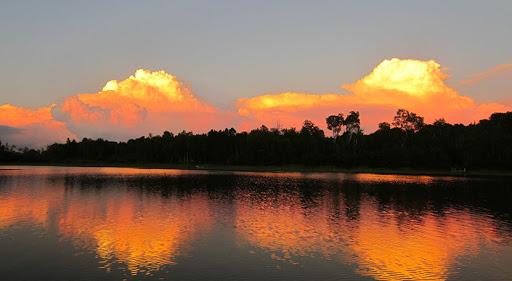 Thanks for stopping by today
Previous Page




Minneapolis North High School

Class of 1966 -

Index page




Next Page
This website contains, in various sections, portions of copyrighted material not specifically authorized by the copyright owner. This material is used for educational purposes only and presented to provide understanding or give information for issues concerning the public as a whole. In accordance with U.S. Copyright Law Title 17 U.S.C. Section 107, the material on this site is distributed without profit. More Information
Information presented based on medical, news, government, and/or other web based articles or documents does not represent any medical recommendation or legal advice from myself or West Saint Paul Antiques. For specific information and advice on any condition or issue, you must consult a professional health care provider or legal advisor for direction.
I and West Saint Paul Antiques can not be responsible for information others may post on an external website linked here ~ or for websites which link to West Saint Paul Antiques. I would ask, however, that should you see something which you question or which seems incorrect or inappropriate, that you notify me immediately at floyd@weststpaulantiques.com Also, I would very much appreciate being notified if you find links which do not work or other problems with the website itself. Thank You!
Please know that there is no copyright infringement intended with any part of this website ~ should you find something that belongs to you and proper credit has not been given (or if you simply wish for me to remove it),
just let me know and I will do so right away.
Website Terms and Condition of Use Agreement
also known as a 'terms of service agreement'
By using this website, West Saint Paul Antiques . Com, you are agreeing to use the site according to and in agreement with the above and following terms of use without limitation or qualification. If you do not agree, then you must refain from using the site.
The 'Terms of Use' govern your access to and use of this website and facebook pages associated with it. If you do not agree to all of the Terms of Use, do not access or use the website, or the facebook sites. By accessing or using any of them, you and any entity you are authorized to represent signify your agreement to be bound by the Terms of Use.
Said Terms of Use may be revised and/or updated at any time by posting of the changes on this page of the website. Your continued usage of the website, or the facebook site(s) after any changes to the Terms of Use will mean that you have accepted the changes. Also, any these sites themselves may be changed, supplemented, deleted, and/or updated at my sole discretion without notice; this establishes intellectual property rights by owner (myself).
It saddens me to include a Terms of Use for West Saint Paul Antiques . Com, but we all realize it is something that is necessary and must be done these days. By using the website, or facebook for West Saint Paul Antiques, you represent that you are of legal age and that you agree to be bound by the Terms of Use and any subsequent modifications. Your use of the West Saint Paul Antiques sites signify your electronic acceptance of the Terms of Use and constitute your signature to same as if you had actually signed an agreement embodying the terms.